Affordable and Flexible Office Leasing Options in Broome
Centrally located in Broome's Chinatown, Bizspace offers affordable office leasing and flexible co-working spaces.
Conference and Meeting Room also available for hire.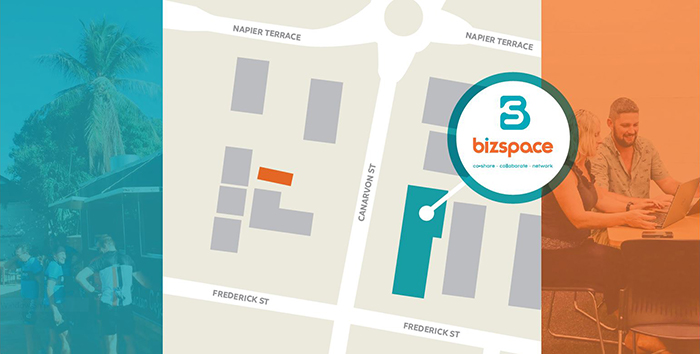 Offering an 'instant office' in Broome, Bizspace is ideal for:
Home-based businesses seeking temporary formal office space and business centre services;
Start up businesses unable to afford or access commercial office accommodation;
Designers, social entrepreneurs, IT and other workers seeking a modern collaborative work environment;
Visitors requiring meeting room and presentation facilities in Broome, or looking for an affordable way to establish an office presence in the Kimberley Region;
Small businesses seeking to work collaboratively, or as part of a project consortium.
Enjoy the benefits of a fully-serviced office including unlimited high-speed WiFi, printers, kitchen and bathroom facilities, while avoiding the high costs and risks associated with traditional long-term commercial office leases.

We offer three levels of membership with easy monthly payments, designed to suit every business.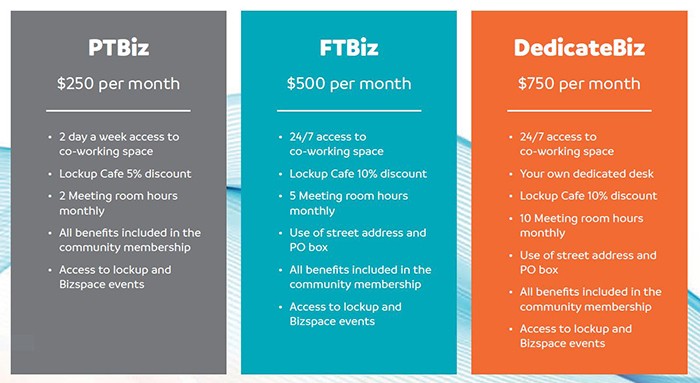 Contact us today to find out more about our packages.
Bizspace is part of a broader network of co-working spaces being developed across North West Australia. Once open, Bizspace members will benefit from access to office spaces in in Karratha, Port Hedland, Derby and Kununurra.
We know starting a business in a regional area is not without its challenges; we've done it ourselves! Bizspace provides the space, networking opportunities and support you need. We offer affordable serviced office leasing and regular networking events, giving you the chance to connect with Broome's business community and grow your exposure.
Our members also benefit from discounts at a range of local businesses including:
Bizspace was founded by Andre Veder and Peter Taylor. Andre and Peter both operate businesses within the North-West and being active members of the business community and the Broome Chamber of Commerce and Industry, both felt that it was time for real initiatives to be rolled out that directly benefit the local business community.
Want to learn more about our unique Broome co-working and office space or Conference Room Hire?
Call Peter 0417 964 045